Welcome to the
Alberta Driving School
Alberta Driving School is a family owned and operated Driving School serving Edmonton and surrounding area for several years. We provide driving lessons and courses for teens and adults, in Edmonton, Sherwood Park, Leduc, Stony Plain, Saint Albert, Beaumont, downtown, Riverbend, West Mount, Argyll, White Avenue, Mill Wood South, University area, Millnard, Ellerslie Crossing and Heritage. We offer driving lessons and courses as 15 class room hour package and 10 hours of driving training. We also provide cars for road tests.
Alberta Driving School provides Patient and Friendly tuition from expert and approved driving instructors. If you are willing to learn how to drive safely and confidently, at a reasonable cost, then you have come to the right place. Our courses are tailored to suit your needs. Enjoy learning, make faster progress and save money.
Contact us today at 780-217-5771 or fill in this form to book for your appointment and start driving soon!
About
Alberta Driving School

Instructors

Our instructors at Alberta Driving School are all accredited driving instructors. At Alberta Driving School we seek for driving instructors that are patient, reliable and experienced to provide the best possible service to you. Our aim is to assist you in developing low risk driving skills while focusing on becoming a safe driver for life.You can be assured that our instructors are: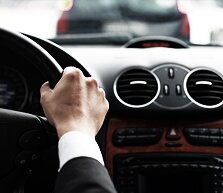 Specialities
Accelerated Learining Program
Brush up lessons available
Highest Standards & Pass Rate
Safety techniques for Life
Lessons are guaranteed
Expert Driver Trainers
Late model Trent cars
Best Rates and Best Service
Car Rental Available
Class 5 Training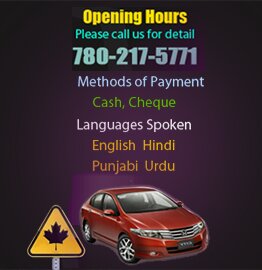 Contact Information
Alberta Driving School
860 wild wood crescent NW
Edmonton Alberta t6t 0m1
T6T 1M4
Tel: 780-217-5771
Fax: 780-461-8506
E-mail: albertadriving@hotmail.com
Working Hours
Monday to Saturday
9am to 9pm